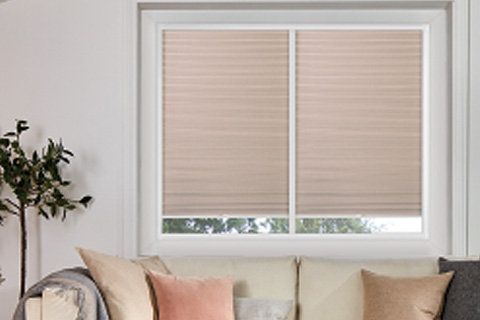 NEW - PERFECT FIT INTERMEDIATE FOR WIDER WINDOWS OVER 140CM UP TO 280CM
Our new Intermediate Support is available with the Cellular & Venetian blinds, it divides the Perfect Fit® frame so that you can have two or more units side by side making it ideal for wider windows, something that has not been available previously. Working up to 280cm wide Cellular, 240cm wide Venetian. Perfect Fit Intermediate Support works on conventional Perfect Fit® blinds installed directly onto a window and will also work in combination with the new Perfect Fit® Universal System, that allows Perfect Fit® to be installed in many alternative locations.
It is important to appreciate that the intermediate bar is always present in the middle of the furnished window, essentially the support is splitting operation to accompany two individual blinds in order to overcome the oversize limit issues that stand alone Perfect Fit units have to constrain within.